Withney M. Korley, O.D.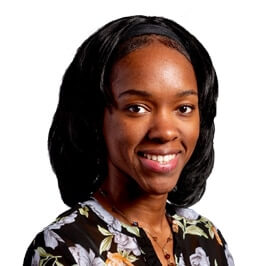 Originally from West Palm Beach, Florida, Dr. Korley obtained her Bachelor of Science degree in Psychobiology with a minor in Sociology at Florida Atlantic University. Dr. Korley then received her Doctor of Optometry from MCPHS University School of Optometry in Worcester, MA.
She culminated postgraduate clinical education with a Residency in Pediatric and Vision Therapy at a Southern College of Optometry affiliate in 2017.
Since that time, Dr. Korley has worked as a primary care optometrist treating ocular diseases including glaucoma, macular degeneration, diabetic retinopathy and managing pre/post op LASIK, PRK, and cataract cases in Massachusetts and Rhode Island. She maintains active involvement with optometric societies and associations, and is the recipient of numerous honors and awards. She is a tremendously bright and compassionate healthcare provider.