Contact Lens Habits You Need To Break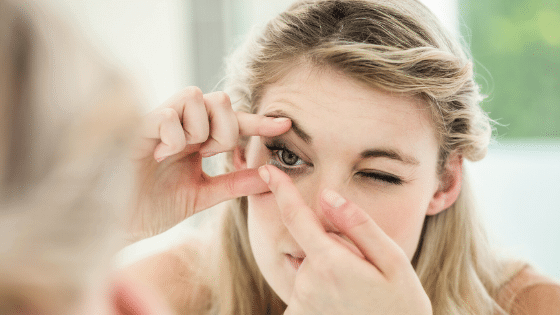 Less than 20% of contact lens wearers adhere to their guidelines for safe use. Are you guilty of these contact lens habits? Break these common contact lens habits to avoid irritation and infection!
Sharing Contact Lenses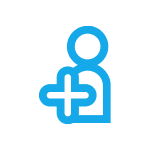 Ever asked a friend to lend you a contact? It may sound crazy but a study showed that about 17% of contact lens wearers have shared lenses. This is problematic due to the risk of potential infections, and the high possibility of wearing the wrong prescription or fit of lens. Contact lenses are at the end of the day, a MEDICAL DEVICE. You wouldn't share a needle, right?
Sleeping in your Lenses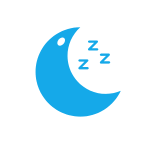 Many contact lens wearers have done this on occasion. You're drowsy, comfortable, and you drift off. Then you wake up with dry eyes, regret, and heaven forbid, an eye infection. Generally, contact lenses should only be worn for up to 14-16 hours at a time to help keep your eyes comfortable and healthy.
Getting Your Contacts Wet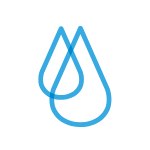 29% of contact lens wearers admit to allowing their contact lenses to get wet, from showering in them, to swimming in them, getting water on and around your contacts is not good. When you get your contact lenses wet, you are trapping water between your lens and your eye. Water naturally contains microorganisms and bacteria that are safe to drink but not safe to have trapped against the surface of your eye, because the microorganisms and bacteria can cause infections.
Forgetting to Disinfect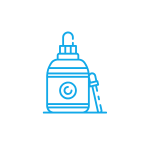 Only 16% of contact lens wearers report that they properly clean their lenses daily in accordance with their contact lens instructions. Not properly cleaning your contact lenses can lead to irritation and serious eye infections. If you struggle to remember to disinfect your lenses and lens case, consider daily lenses. If your doctor deems them appropriate for you, they may be a good option because their short wear time lessens the chance of protein and bacterial buildup.
Holding On Too Long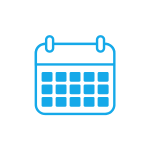 46% of contact lens wearers have worn their lenses past their date of disposal. We get it, you've been wearing your contact lenses for just a little while longer than you should, what's the harm? It all comes back to eye infections. Even if properly disinfecting your lenses and lens case each day, if you wear your contacts longer than they are proven to work, the more likely it is for debris buildup to occur. Debris buildup can cause inflammation, irritation, infections, and can prevent your eyes from receiving enough oxygen. However, we know that everyone forgets things once in a while! So we highly recommend purchasing a 'rainy day' pack of lenses, just in case you forget to order or misplace your lenses so that you never have to wonder if your contact lenses are safe to wear.
Have we convinced you of the importance of proper contact lens wear habits? The main obstacle standing in the way of properly maintaining contact lenses is simply not having enough on hand to last. We're proud to offer 24/7 online ordering for our patients, so that you never have to ask yourself, "Are these safe to wear?" again!
Source:
Pak J Med Sci. 2018 Nov-Dec; 34(6): 1429–1434.
Ibrahim, Nahla Khamis et al. "Prevalence, habits and outcomes of using contact lenses among medical students." 
Pakistan journal of medical sciences vol. 34,6 (2018): 1429-1434. doi:10.12669/pjms.346.16260
https://www.ncbi.nlm.nih.gov/pmc/articles/PMC6290225/